What is reasonable (and effective) marketing budget for your business?
By Doug MacMillan
Even if you're an expert, there's no doubt that marketing your business has become more complex and expensive than it used to be. While staying on top of all of the options – and related costs – may feel like an uphill battle, we can look to the age old "work smarter, not harder" to achieve success.
Instead of throwing money at the marketing wall hoping some of it sticks, careful use of your budget is essential, with solid Key Performance Indicators (KPIs) and analysis to consistently adjust the program towards the expenses that are yielding the best results.
KPIs can be identified by first defining your business plan and goals. What do you want for your year or two ahead? Maintain status quo? Overall growth, or growth in certain areas? Will you launch a new product or service that requires more budget to get off the ground? By asking yourself and your team these questions, you can determine where it's most logical to invest your time and budget.
Rule of thumb
Once you've outlined the "where," you'll need to determine the general rule of thumb in your industry for the "how much." B2B-based organizations typically invest two to four per cent of overall revenue into marketing; for B2C, it's more like four to eight per cent. But like most things, it's not always that black and white. Consider how competitive your market is, your current level of brand recognition within it, and those goals noted above.
If you're a well-known player in the market, you may already have a name within your customer base. Are these one-time customers, or does your line of work support regular follow-ups? If you're brand new to the game, you might consider those same questions, but add to the list how you can set yourself apart from other players who may already have historical advantage or long-time ties to your market. Onetime events, sponsorships or related investments can add a surge of awareness to get you on the field.
When establishing your budget, you'll also want to highlight and define any one-time marketing "capital" investments that may be needed in the next year: rebranding, costs of an upcoming move that'll change up your signage and stationery, new vehicle graphics, websites, folders/brochures, a sizzling new video − anything considered to be more of a one off than an ongoing marketing cost.
Time to prioritize
Once you have established your budget, look at the baseline ongoing must-have expenses. These would be considered a regular spend, but ones that might slip your mind or seem to pop up if you fail to incorporate them into your regular budgeting. These include services such as website hosting, subscriptions and memberships, current advertising contracts, and ongoing sponsorship commitments.
Then, it's the wish list of good to have ideas. A head-turning mailer, radio ads with a sports celebrity spokesperson, a magazine … it's important to let your mind run wild to land inventive and effective ideas.
Now that you've got a running list, it's time to prioritize. Assign an order of importance system to all items, with one-star items being nice to have, and five-star items as non-negotiable. Time to move the list into Excel and sort the budget by this column to establish priorities and draw the line somewhere near the middle to bottom depending on how much money you feel you can comfortably spend.
TIP: With the pile of one-star "hope-to" items, flesh out the details, ideally drawing from a marketing plan. Put the work into researching to understand the actual costs of these items, rather than just allocating an amount and hoping it's enough.
Your last call to action with this organized list is to establish if you have the capacity to successfully get it all done. Consider your human resources; will these activities be staff-led, or do you need an agency, freelance writer, or social media expert to help successfully execute them? If you require help, but outsourcing isn't in the budget, ask yourself why. Is there a little too much on this plate? Are all your five-star items really non-negotiable? Don't be afraid to re-evaluate once it's laid out. You might take a look at your list and realize a, d, and f aren't necessary right now, or the paid help you need outweighs a few of those three-star plans.
Back to the KPIs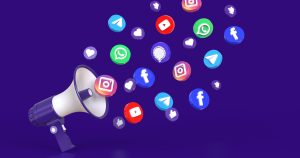 Digital marketing is easier to measure, of course, but it can't be all you do. Rely on intentional anecdotal measurements. Ensure you ask how customers know about your business. Encourage employees to share the random stories they hear: "I see your trucks everywhere" or "We all talk about how clever your rink board ads are." These are important pieces of feedback.
Now that you've got a solid marketing plan and the accompanying costs, here are a few tips to stretch those dollars as far as they can go:
Consider partnerships and collaborations with other businesses that want to reach the same market.
Pulse your campaigns – consider periods of time where you can dial back on occasion to save some money without making a serious dent in presence/profile.
Look at donations of service/product to charity auctions and community events. They're often a more affordable way to get brand presence.
Invest in customer maintenance and stewardship. Put the work into keeping those relationships strong. Keeping an existing customer is always cheaper to finding a new one.
Co-op students are win-win and they teach us things too.
Finally, do your best to set aside an "if needed" budget to allow for surprises and pop-up opportunities. We can always do our very best to plan, but if life teaches us anything, it's that being prepared means preparing for the unexpected such as a sponsorship opportunity or a necessary vehicle replacement.
When in doubt, try the 70/20/10 rule: 70 per cent of your budget to activities with proven results for your business; 20 per cent to efforts that could be effective but aren't as certain; and 10 per cent to new and untested activities. We don't grow by staying the same, but we certainly can when we have faith in the evidence in front of us.