Budderfly Signs agreement with Lennox International for HVAC equipment and services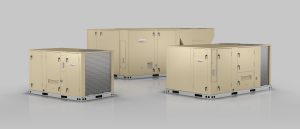 Budderfly has announced that it is partnering with Lennox International to distribute Lennox's Model L ultra-high efficiency rooftop HVAC unit, as well as expert service and maintenance, for Lennox and other HVAC brands in Canada and the US.
Shelton, CT-based Budderfly is an Energy Efficiency as a Service (EEaaS) company that offers customers a no upfront cost HVAC replacement program. The program was created partly to service clients in vertical industries with multiple locations such as assisted living facilities, community centres and retail locations. Companies that are eligible for HVAC upgrades will receive new HVAC units and a dedicated Lennox support team for each of their locations at no up-front cost.
Click here for more information on Budderfly's HVAC replacement program.