Changes at the Rehau Group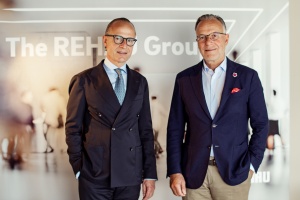 Germany's Rehau Group has divided Rehau AG + Co. to form two separate companies within the group: Rehau Automotive and Rehau Industries.
Rehau Industries will cover several product divisions, including building and industrial solutions. The group now has five companies under its umbrella, including Raumedic, Meraxis and Rehau New Ventures. The new structure is expected to be in place by the first half of 2022.
In addition, Dr. Veit Wagner will take over as president from his brother Jobst Wagner, who will now be vice-president.