Noventa Energy Partners to retrofit Toronto Western Hospital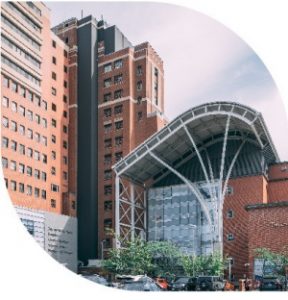 Noventa Energy Partners Inc. is retrofitting the Toronto Western Hospital to make it more energy efficient, with the help of $3.3 million in funding from the Government of Canada's Low Carbon Economy Fund.
The funding will help Toronto-based Noventa cut pollution at the hospital through clean energy technology that uses recovered heat extracted from wastewater and the sewage system. The mechanical contractor for the project is Richmond, BC-based Canem Systems, a subcontractor to Bird Construction.
The energy-efficient system will supply about 85 per cent of the hospital's heating and cooling needs. The project will result in a cumulative reduction of roughly 169,000 tonnes of greenhouse gas emissions.
"In addition to the significant energy and environmental benefits, this project will provide meaningful operating cost savings for the hospital and over 500 person years of employment to help our economy recover from COVID-19," says Noventa CEO Dennis Fotinos. "It will also be an early warning system to help us respond quicker to future pandemics, as the wastewater will be monitored and tested for pathogens and other harmful toxins."
 For more information, visit: noventaenergy.com